Ken Socrates wrote:
Joe, those are awesome.

Can you make me one with Man Boob guy in it?

I'm not sure if I'll use it but I know you'll enjoy spending some quality time working with
that one.
This Man Boob guy? Or another one?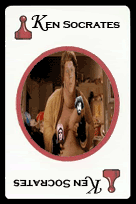 And I'll get right on yours, MG.