Drove past this place the other day on the way to see a client.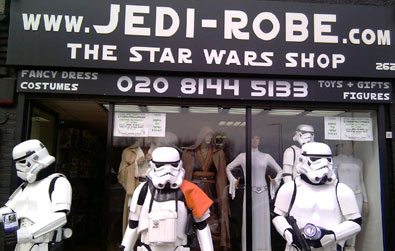 http://www.jedi-robe.co.uk/star_wars_sh ... on_uk.html
Looks good...if you like that sort of thing.
_________________
The drug purportedly affected an area of the brain called "Shatner's Bassoon"
I used to think that the brain was the most wonderful organ in my body. Then I realized who was telling me this.
http://s267.photobucket.com/albums/ii297/h2g230/